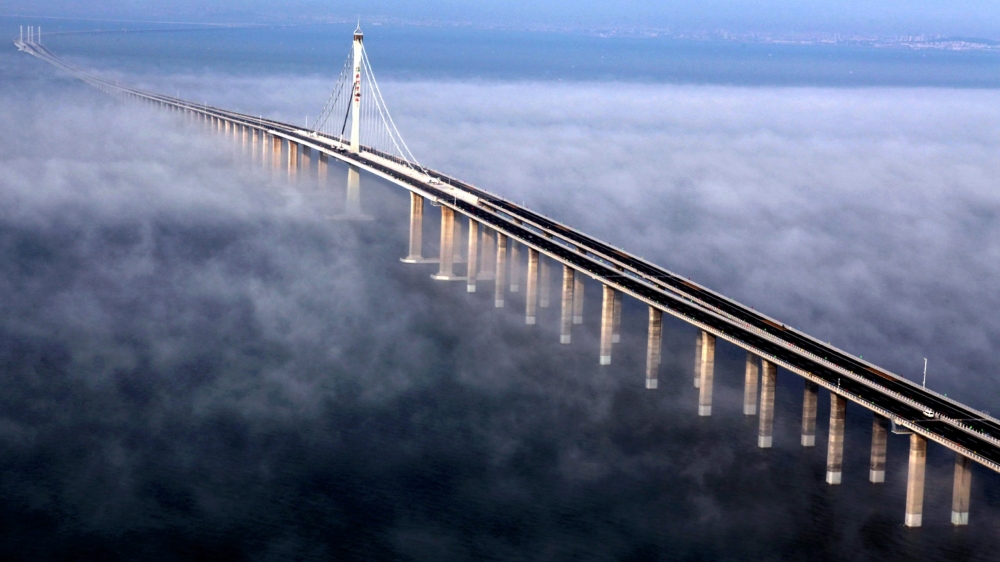 by Akhyari Hananto – Published
After a long silence, a long-debated proposal for an almost 50km-long bridge from Malacca in Malaysia to Dumai in Sumatera Indonesia is being discussed again. The idea of building a bridge between the two countries was first mooted in 1996 by former Malaysian prime minister Tun Dr Mahathir Mohamad when he met Indonesia's then-president Suharto, in Kuala Lumpur. The project was then thwarted by the regional economic crisis in 1997 and then by environmental concerns.
In 2006, this mega project plan was revived following announcement from the Export-Import (Exim) Bank of China who agreed to finance 85% of the link's total cost, then estimated at $13 billion. Again, the plan was abandoned later after received strong objection from several quarters and environmentalists. After 7 years of pause, on 15 October 2013, the Malacca State Government revived the plan, but it again hit the wall when Indonesian president Susilo Bambang Yudhoyono (SBY) said that the construction of the planned Sunda Strait Bridge (connecting Sumatera to Java) would have priority. He said that he had turned down a request from Malaysia to support the construction of the Malacca Strait Bridge because the construction of such a bridge would facilitate the depletion of resources in Sumatra by Asia.
Still, there was some objections from both sides.
From Indonesian side, the ambitious plan should not be put into priority, citing that integrating Indonesia's economy is more important thatthan building such a risky mega project. Mr. Hatta Rajasa, the then economic coordinating minister of Indonesia, said that Indonesian government (SBY administration) put more focus on building Sunda Strait brigde.
And in 2015, the administration of President Joko Widodo (SBY successor) would not pursue the plan to build a bridge between the islands of Java and Sumatra.
Dr Mohd Hazmi Mohd Rusli, a researcher from Universiti Sains Islam Malaysia who has done studies on the bridge proposal, said planners will have to figure out the impact on the environment and on shipping. Also, he said, economic benefits beyond palm oil are limited. "Unlike Malacca's proximity to Kuala Lumpur or even Singapore, Dumai is not near any of Indonesia's major cities… The bridge is still not viable enough yet."
From the environmental front, such a huge project would not only adversely affect the coastal ecosystems on both shores of the bridge; it would also affect the Strait as a whole, from hydrological, environmental and economic perspectives.
The movement and speed of currents would be changed by the existence of pillars holding up the bridge, and could potentially alter the nature of the Strait.
Also, upon completion, the bridge would connect the Malay Peninsula with the Indonesian island of Sumatra, which is located within the Pacific Ring of Fire, an area with major seismic activities, and is exposed to the threat of earthquakes and tsunamis.
So, should we revive the plan?
sumber: https://seasia.co/2018/02/06/should-we-revive-the-plan-to-build-a-bridge-linking-sumatera-peninsular-malaysia